North America represented 10% of the global semiconductor capital equipment market spending in 2017, but more than 21% for equipment sales according to Semiconductor Equipment and Materials International (SEMI).
U.S. Semiconductor Industry Outlook is Forecasting Continued Growth
The World Semiconductor Trade Statistics (WSTS) global semiconductor sales forecast projects the industry's worldwide sales will grow 15.9% to $478 billion in 2018 and maintain steady growth through 2020. Worldwide sales of semiconductor manufacturing equipment increased over 37% in 2017, to more than $56.6 billion, according to SEMI, and global capital spending is expected to increase to $62.7 billion in 2018.
Driving Industry Growth
The industry is driven by the prolific deployment of integrated circuits (ICs) and related semiconductor technologies throughout advanced and emerging markets.  Nearly all major manufacturers are based, or have major engineering presence in, the greater San Francisco and "Silicon Valley" region of California. Additional areas of concentration include Austin, Texas; the Pacific Northwest; and the greater Northeast Region of the United States.
Semiconductor manufacturing equipment is utilized in the production of photovoltaics (PV), high-brightness LEDs, flat panel displays (FPDs), micro-electromechanical systems (MEMS), printed and flexible electronics, and related micro- and nano-electronics.  The industry trends are historically cyclical in nature, but U.S. semiconductor equipment production is forecast to grow at an annual compounded rate of 3% between 2018 and 2021.
---
Semiconductor Manufacturing, Test and Packaging Equipment Industry Participants
Company
Sales
Employees
Location
Applied Materials, Inc.
9,072.00M
14,950
Santa Clara, CA
Eaton Corporation
6,990.00M
73,000
Cleveland, OH
Lam Research Corporation
5,259.31M
7,300
Fremont, CA
KLA - Tencor Corporation
2,814.05M
5,880
Milpitas, CA
Hitachi America Ltd
1,968.46M
15,537
Tarrytown, NY
Teradyne, Inc.
1,647.82M
3,900
North Reading, MA
Cree, Inc.
1,632.51M
6,387
Durham, NC
Si Group, Inc.
1,600.00M
2,700
Schenectady, NY
Bourns, Inc.
1,183.97M
4,200
Riverside, CA
Materion Advanced
Materials Technologies
1,051.82M
370
Buffalo, NY
Entegris, Inc.
962.07M
3,528
Billerica, MA
FEI Company
956.28M
2,660
Hillsboro, OR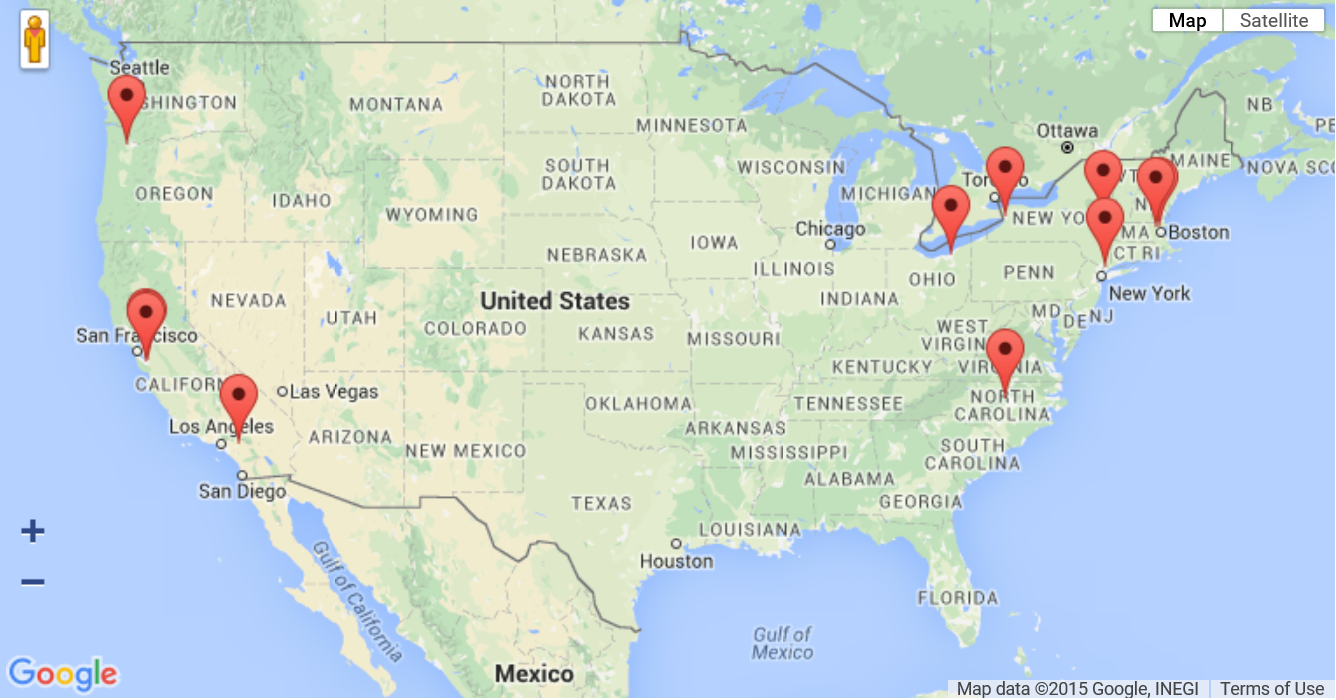 Hoover's™/D&B subsidiary First Research® lists the following North American industry participants
---
How Can We Help?
Whether you're evaluating expansion into the Americas or have an established presence, we are available to discuss your current operations and plans for strategic growth in the semiconductor manufacturing equipment market. With experience and expertise driving the execution of your strategy, you'll be on the fastest track to growth and profitability.
Case Study Feinfocus
Repositioning an early pioneer and technology leader from Germany for sustainable, profitable growth in America.
Read Case Study